[:en]
Words of Wisdom
To change our fate, we should focus on the cause instead of the outcome. The Buddhist teaching of causality tells us that what happens in our lives come from our own efforts. Understanding causality means we can create our own destiny.
—Words of Wisdom from Grand Master Wei Chueh
要改變命運,必須從「因」上努力,而不是從「果」上去追求。佛法中所說的因果,就是告訴我們,一切要靠自己去努力。知命則能立命,明白這些道理,就能了解命運,創造命運。
—惟覺大和尚法語

Diamond Sutra Ceremony
On Sunday, October 30 and November 27 from 9:30 am to noon, Buddha Gate Monastery invites you to participate in our monthly ceremony and chant the Diamond of Perfect Wisdom Sutra. Chanting the sutra and prostrating to the Buddha allow us to repent our misdeeds, purify our karma, receive Buddha's blessings, and be in touch with our Buddha nature. Join us for a free vegetarian lunch immediately following the ceremony.
88 Buddhas Repentance Ceremony
Join us on Fridays, November 11, from 7:00 pm to 8:30 pm, in chanting the 88 Buddhas. It is an excellent way to clear our karmic obstacles and draw out our inner wisdom.
Half-Day Meditation Retreat
Meditation can help you focus your mind, calm down, become more aware, and see things as they truly are. If you have completed the beginning meditation classes, we invite you to participate in the half-day meditation retreat to further advance your meditation practice. The upcoming half-day meditation retreat is on October 23 and November 6, 13 and 20 from 8:30 am to noon.
One Stick of Incense
This is an hour-long service of chanting the sutras in English, meditating, and listening to a Dharma talk. This process helps us purify our minds and develop our inner wisdom and compassion. We finish by dedicating merits to all sentient beings in hope that they will awaken to their pure nature, and obtain inner peace and joy. Buddist Service is open to everyone and ideal for first-time visitors. The upcoming dates are 
December 11, and December 18.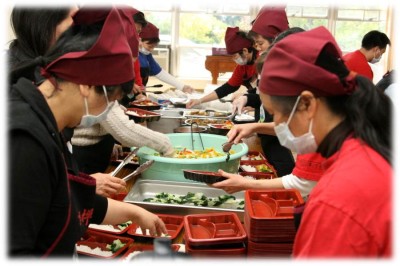 Meritorious Volunteering
Volunteers form an important part of the Buddha Gate community. You can help the monastery by maintaining the buildings and grounds, working in the kitchen, and preparing for ceremonial events. By generously offering your time to support the monastery you not only accumulate blessings, but also practice patience, compassion, tolerance and working harmoniously with others, thereby developing the Chan state of mind and applying it toward everyday life. The monastery invites everyone to participate in the meritorious volunteering every Sunday afternoon.
[:]