Welcome to Buddha Gate Monastery!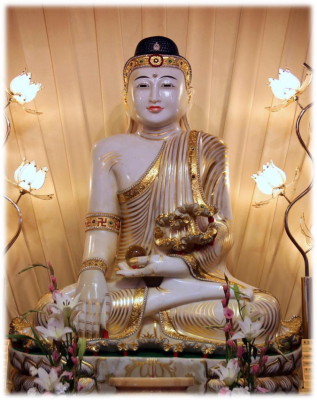 Buddha Gate Monastery offers free meditation and Buddhism classes for the public and the Buddhist community. It serves the Bay Area with meditation retreats, special topic workshops, Sunday services in English, traditional Chinese Buddhist ceremonies, and provides special events such as a Fourth of July celebration and children's summer camp.
Situated on 17 acres on a hilltop in the beautiful town of Lafayette, with views of the mountains and delta, its peaceful and serene atmosphere calms the mind and is conducive to the practice of Chan meditation. Newcomers and long-time Buddhists alike feel immensely enriched by what they find here.
Monastic residents and lay members welcome visitors for tours, classes, and special programs. Step inside Buddha's Gate and discover the path to enlightenment.